Technical Requirements for CASH+ Hansen Call Recording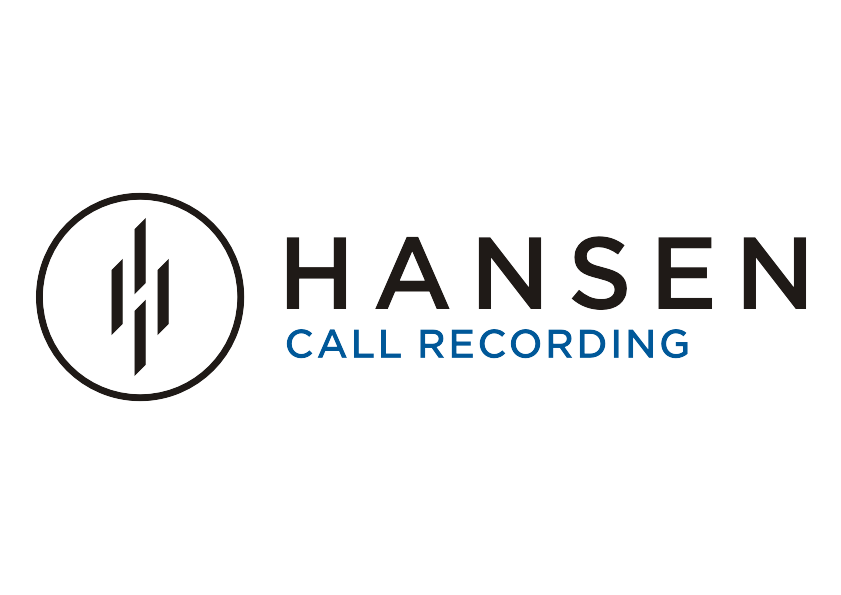 You will find the technical requirements to be simple and easily achievable. If you have questions or ideas on what might work better for you please call and we can answer any questions and confirm compatibility personally for your environment.
oN-PREMISE
CASH+ Hansen Call ReCORDING REQUIREs A DEDICATED WINDOWS COMPUTER
* Telephone System must be capable of providing SMDR/CDR (Serial*, IP, API etc..)
*1 NIC card required for remote assistance and client/server functionality
To see detailed outline of hardware specs for Virtual Environment, Analog, SIP and more click the for the full PDF of the Hardware specifcations HERE
HOSTED
Hosted Solution Outline
CASH+ Hansen Hosted Call Recording doesn't require an on-site PC. But specific hardware and some setup are needed. The hardware depends on the line types being recorded. Analog Lines, SIP Trunks or a PRI are available.
With purchase Hansen Software provides the appropriate call recording hardware device, power cable, a network cable and a splitter (for PRI). The Call Recording hardware will need to be tapped into the lines and plugged into the network (instructions for tapping available).
Give us a call and we can determine which setup applies to you!
For more detailed information view the PDF HERE
REVIEWS & TESTIMONIALS
Our organization has been using Cash+ for several years and continue to be extremely happy with the product. The service is top notch and their knowledge of the software and reports is absolutely outstanding. I have yet to ask for a report that they could not produce in a timely and professional manner. I look forward to using Cash+ for many, many, years to come!
Ann Chipman - College of Physicians and Surgeons of Nova Scotia
Cash+ Software has been exactly what our chiropractic practice has been looking for. We use the call recording to help quality control of our patient phone calls in all 6 of our locations. Having it as a great training tool for our staff to make sure we are giving the best customer service as well as the reporting system have paid for themselves.
Julia Kleinendorst - Natural Way Chiropractic
We have been looking for a call recording solution for years and CASH+ seemed to check all the boxes. The capabilities of the software are absolutely incredible. I don't think there is anything this software can't do. The staff have been great to work with as well. They are readily available when I need some assistance. If I were to make any suggestions, it would be that some of the tech support staff 'assume' that we already know more about the technical side of the software than we actually do. i would highly recommend CASH+ to any business that wants to find a solution to their call recording needs.
Rob Koreman