Benefits & Features of our Call Recording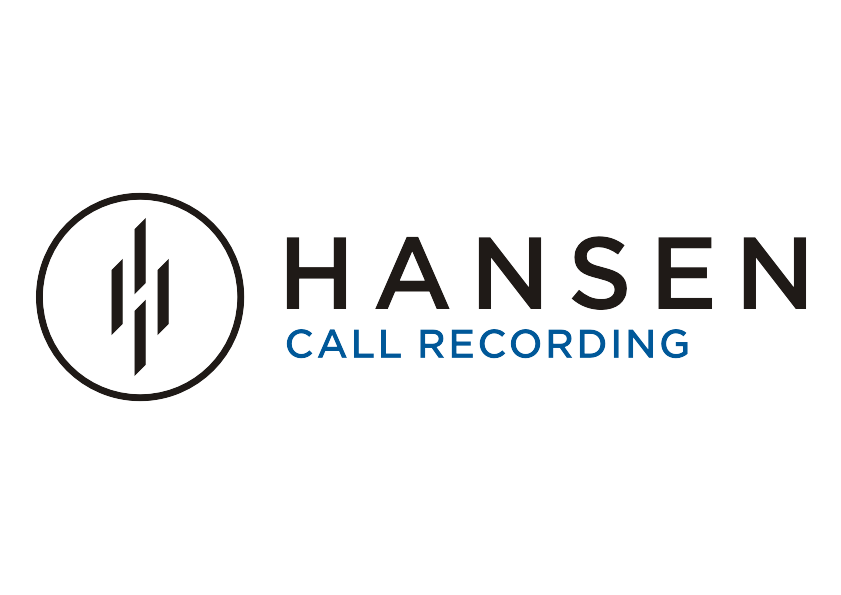 Hansen Call Recording is available as an
on-premise
or
hosted
solution. Both options include every feature available and our
unlimited personalized training
. Together we will identify and setup the right tools for your business. This is one of the best benefits to choosing Hansen Software for your Call Recording needs. Not to mention the support we offer is truly incredible. Product pricing is calculated by the number of lines you have. SIP, PRI or Analog Lines are all supported
BENEFITS OF
HANSEN CALL RECORDING
Whether you choose to implement Hansen Call Recording on-premise or as a hosted solution you will receive our full feature set. Including our unlimited personalized training where we will learn your needs and together select and setup the best tools to meet them.
Compliance
Dispute resolution, risk management and verification of conversations are required in some industries. Meet compliance by implementing Hansen Call Recording.
Sales
Determine productivity levels, analyze sales script execution to help improve agent performance, verify orders and resolve disputes.
Customer Care
Monitor call quality, professionalism and script execution. Provide feedback for training and development of staff.
Order Taking
Review disputes, resolutions, order confirmation, appointment bookings with Hansen Call Recording.
PEOPLE FIRST
Having unlimited access to our training and support team for 1 year allows our customers to team up with us. Together we guide and explore all the tools the software has to offer so that you can uncover the exact tools you need. That is why we include install, training and 1 year of ongoing support or training with every purchase.
*The Hansen Call Reports upgrades that we send you not only update the software, but repair any potential problems. This is a critical process that ensures the software runs at a high level of speed and efficiency. Without these updates the software may eventually become obsolete and unusable. This support and maintenance package ensures that your software is always current and reliable to protect your investment. Upgrades can be delivered as a downloadable link via email or as a CD. Your choice.
REVIEWS & TESTIMONIALS
They have helped our business grow and have helped me get to the bottom of a couple issues due to the recorded calls we have. Highly recommend the call recording software. Great team, especially Alyssa.
Chris Ferland - Good News Auto
I cannot say enough good about this company. From the moment I found them on a Google search and sent an inquiry regarding their software the responsiveness has been stellar. It was an easy decision to buy the product as it clearly did everything and much more than I required. The install required a great deal of outside the box tech support from Tyrel, and he never disappointed. At all times if he didn't have an answer he researched it immediately and kept advancing until the system was up and running. He even figured out how to set up a feature on my phone system that my phone tech had still not set up for me. As a lawyer, I know the importance of good friendly customer service, and Hansen Software and their staff truly get it! Highly recommend this company!
Brian Lewis
We have been looking for a call recording solution for years and CASH+ seemed to check all the boxes. The capabilities of the software are absolutely incredible. I don't think there is anything this software can't do. The staff have been great to work with as well. They are readily available when I need some assistance. If I were to make any suggestions, it would be that some of the tech support staff 'assume' that we already know more about the technical side of the software than we actually do. i would highly recommend CASH+ to any business that wants to find a solution to their call recording needs.
Rob Koreman